3. Explore all the benefits
Food is expensive.
Gluten-free food is EXPENSIVE.
Shop from home, support small businesses, use our coupons and save money.
I remember being a young adult (pre-celiac) and filling up my shopping cart for $50. Now? Yikes...food prices have gone through the roof. And gluten-free food has taken the hit as well. This is why we created the Let's Save section of the app; to help you save money.
Did you know that there are over 140 gluten-free companies that you can order from online and that will ship right to your doorstep? And these companies sell everything from breads to cupcakes to pasta to pizza bites to brownies to flours to cookies, and everything in between. There are literally thousands of products to choose from.
The Gluten Dude app lists all of these online companies, with coupons to over 50 of them, so you can discover new products, support small businesses and save money at the same time.
Here is a sneak peak at what the screens look like.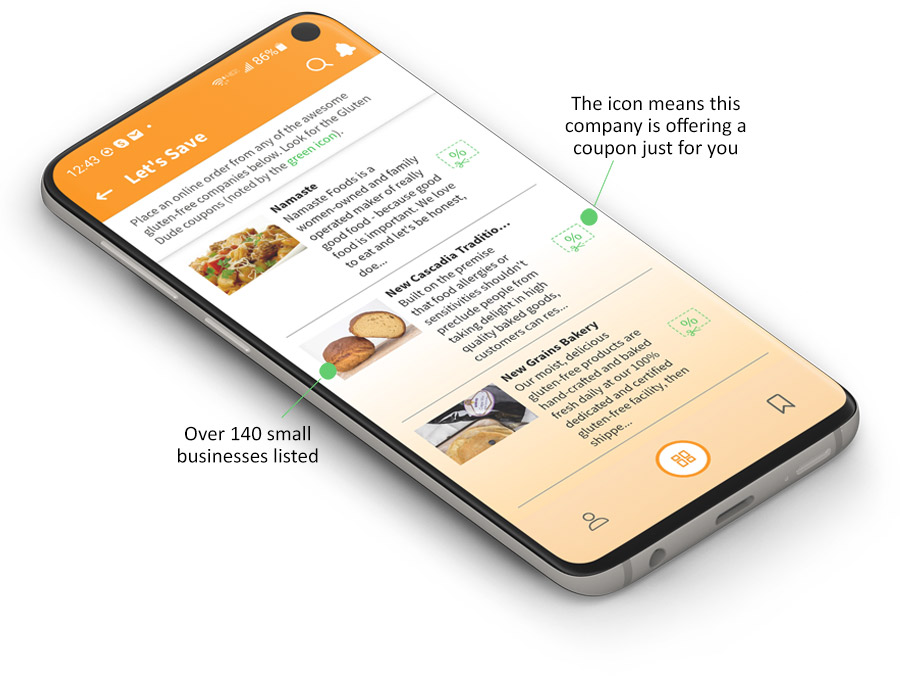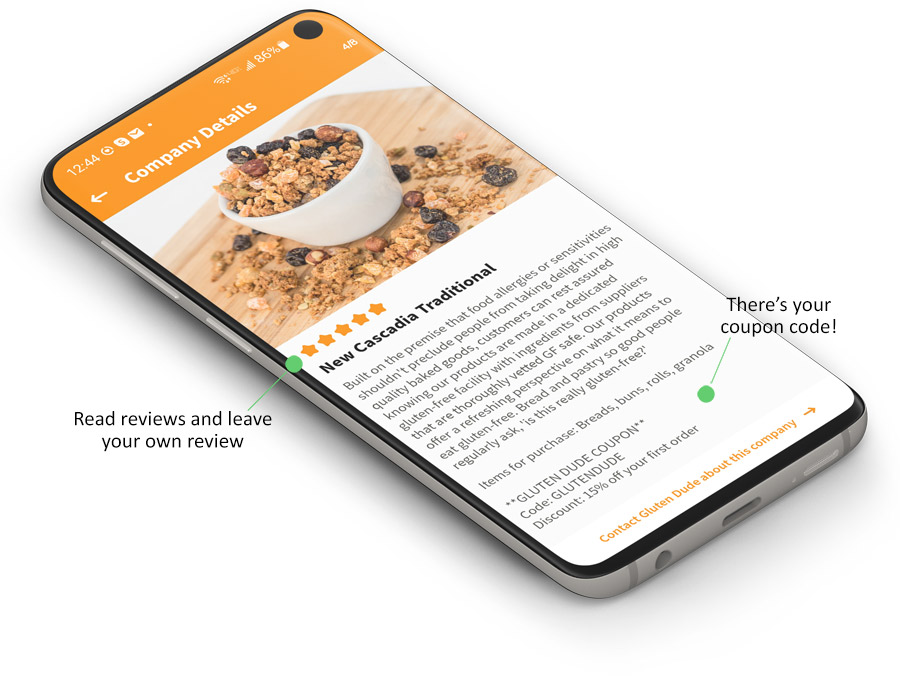 If you use just one coupon per month, the app pretty much pays for itself. And you can feel good about supporting small businesses that are there for the celiac community. Just download the app below, enjoy the 7 day free trial, and start saving money.
Download the app today and start saving money on GF food.