The gluten-free app that puts your safety first
All the tools you need for a simpler gluten-free journey, brought to you by a passionate celiac disease advocate who understands the challenges you face.
"I have been suffering my entire life. Thank you for this remarkable resource!!!"
"This app is exactly what the GF/Celiac community needs. Thank you for bringing this into our life."
"So nice to see a well thought out, clear, GF resource app for people with Coeliac Disease. A great step forward for the Coeliac community!"
"100% love this app! Thank you for researching all the restaurants before they are added!"
"Kudos on a job well done! Get this app if you have Celiac Disease or Non-Celiac Gluten Sensitivity."
"I am so excited for all of the resources I could ever have imagined all in one app now!!"
"My husband and I went to Philly this weekend and I ate great food all weekend and wasn't sick for a second. Thank you!"
"Love your app! Used it to find gf beer while traveling to another state."
"I have gone to a dozen restaurants recommended on this app and every one has been fantastic."
"Great app for finding GF options you can trust. So helpful!"
"Perfect app for people who are living with the nightmare that is Celiac disease."
"An absolute must-have if you have celiac disease or gluten sensitivity!"
"Nothing else I have seen has the depth & breadth of useful, up-to-date, and peace-of-mind info on where to safely go. Thank you!!!"
"I love the app! You make my life so much more convenient! Thank you so much!"
"I'm newly diagnosed and finding your app was literally the highlight of my last 10 days. Thanks so much!"
"I have begun eating out again! Thank you Gluten Dude."
3. Explore all the benefits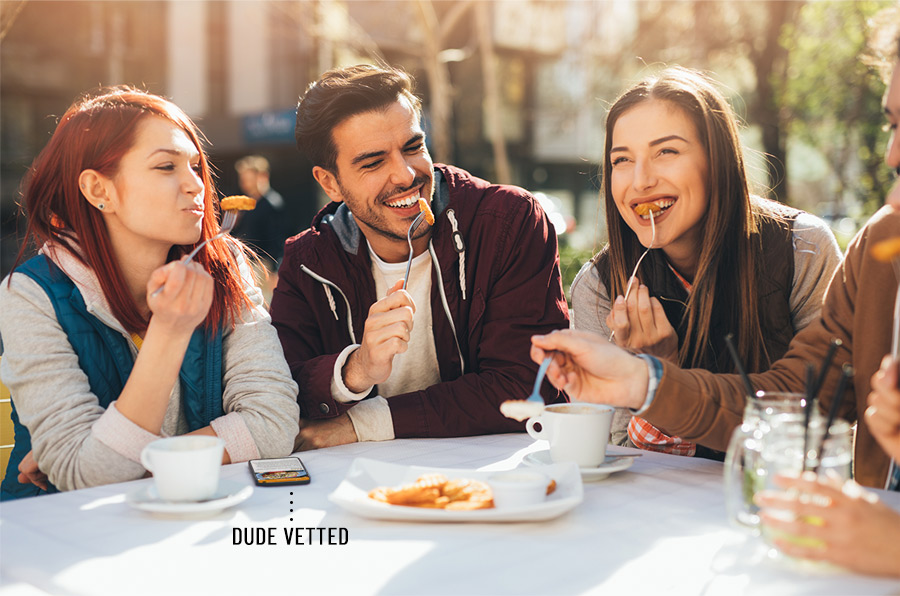 The Challenge:
Finding a safe place to eat
The Truth: Getting glutened sucks and many restaurants don't know enough to keep you safe, even if they may have "gluten-free" items on their menu.
The GD Solution: A directory of both 100% GF restaurants AND restaurants that are not 100% GF but have been recommended by the celiac community and vetted/researched by the Gluten Dude team. Our #1 goal is to keep you safe and to provide you with enough information in order for you to make a decision that you are comfortable with.
** NOW INCLUDES: 1) a third category of restaurants to give you more options; 2) the ability to filter the restaurants according to your comfort level eating out; and 3) notifications when a restaurant in your area gets added to the app.
OVER 9,000 RESTAURANTS AROUND THE WORLD WITH MORE VETTED/ADDED EVERY DAY.
The Challenge:
Saving money on gluten-free food
The Truth: Gluten-free food is expensive and the big brands (Udi's, Schar, etc.) own the store shelves, leaving you with few options and empty pockets. 
The GD Solution: A directory of over 140 gluten-free companies that you can order from online and that will ship right to your doorstep, with coupons to over 50 of them. Everything from pasta to cookies to mixes to breads to cakes to muffins and more! Order from the comfort of your own home, support small business and save money, all at the same time.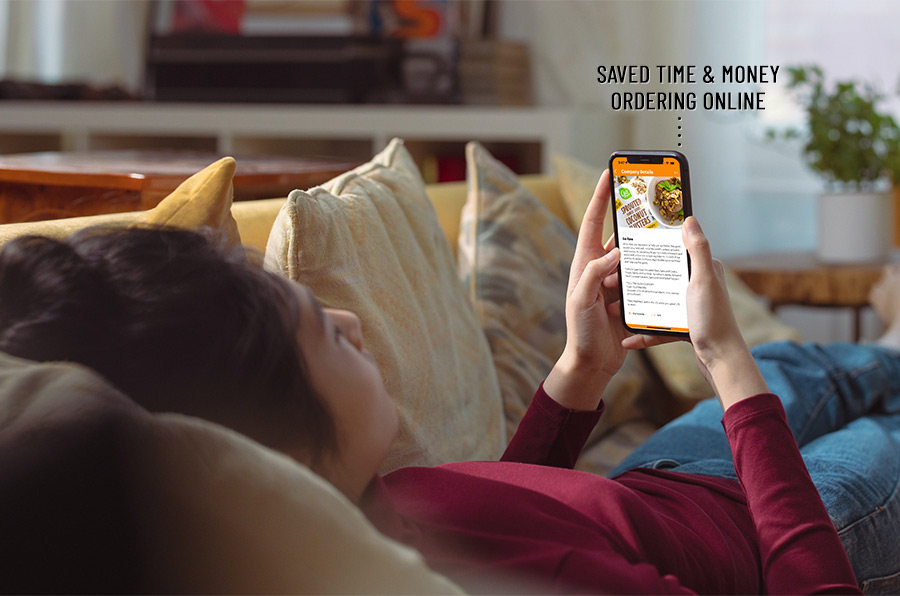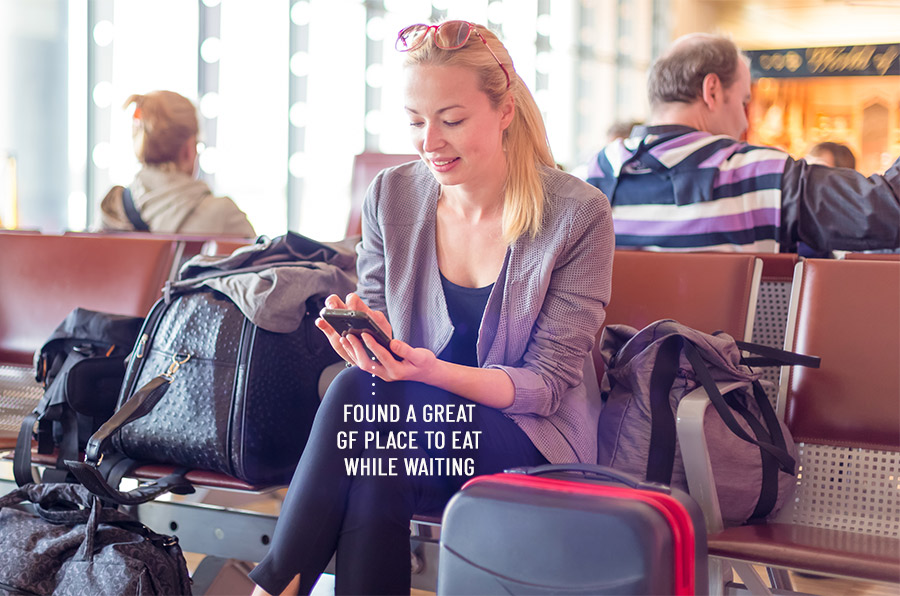 The Challenge:
Finding gluten-free options at the airport
The Truth: Traveling with celiac disease can be stressful. Finding gluten-free food at the airport when your flight is delayed just adds to that stress.
The GD Solution: A directory of the most traveled airports in the world, with a list of eating establishments and GF options at each one. We rank each eatery so you can spot your best options quickly. There's no need to fly the (un)friendly skies hungry anymore.
The Challenge:
Locating gluten-free beer
The Truth: Beer, sadly, is not gluten-free. The most popular "gluten-free" beers on the market today are actually "gluten-removed" and are not safe to drink for those with celiac disease. There are a handful of amazing 100% gluten-free beers out there, but they can be difficult to find.
The GD Solution: A directory of more than 17,000 stores, bars and restaurants around the world where you can purchase gluten-free beer, with contact into and directions.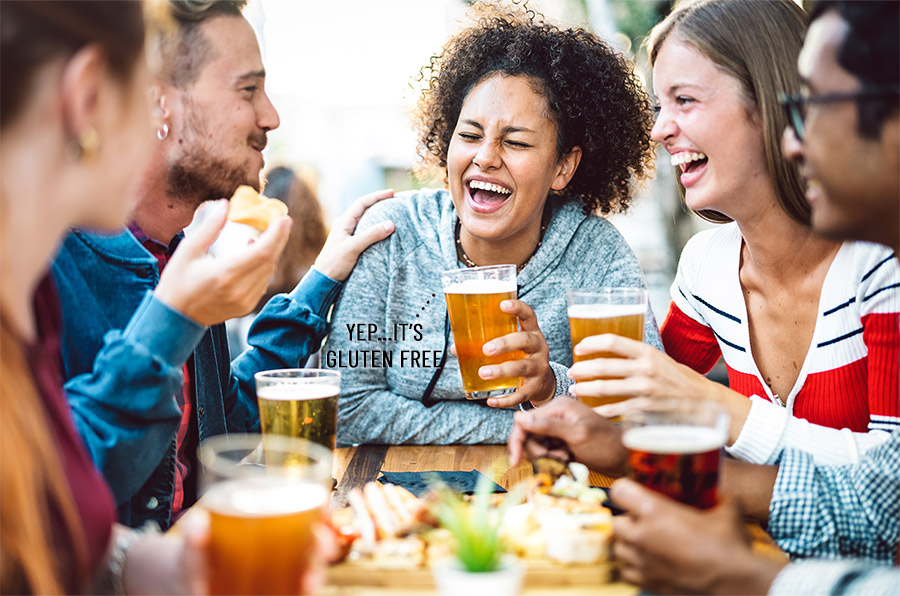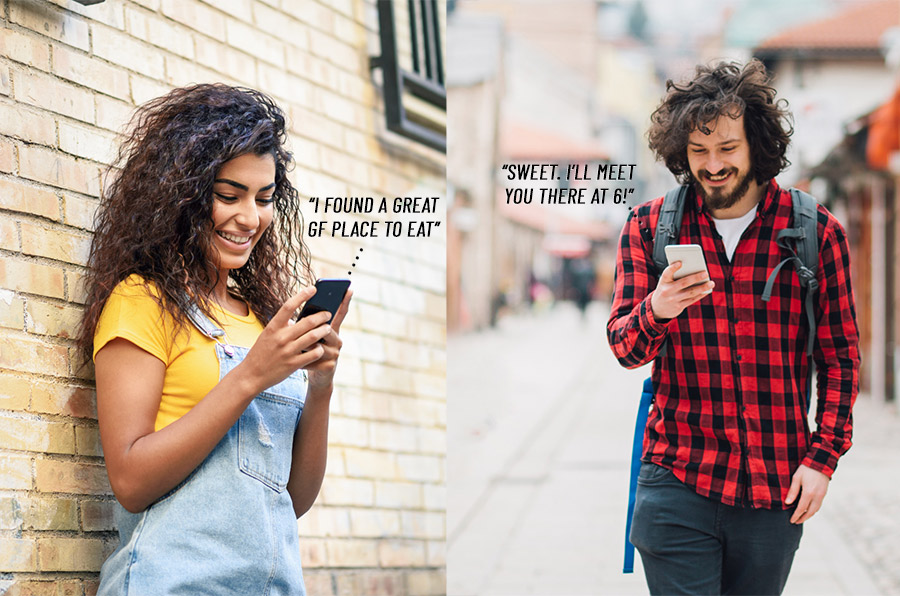 The Challenge:
Connecting with other people who "get it"
The Truth: One of the hardest things about living with celiac is that it is so misunderstood and it can be a lonely disease.
The GD Solution: Connect you with others in the celiac/GF community with private chats. You'll even have the option of providing your zip code, allowing you to search for others by location. You can reach out when traveling to a new town and get local help, make new friends in your own area, plan GF play-dates with other parents of GF kids, etc.
The Challenge:
Getting the right info to help you on your journey
The Truth: The internet is littered with falsehoods and fear-mongering when it comes to celiac disease. You deserve to get accurate information.
The GD Solution: A forum where you can post questions, get answers, and also find the latest and greatest information regarding the best vacation spots, hotels, stadiums/arenas, and more.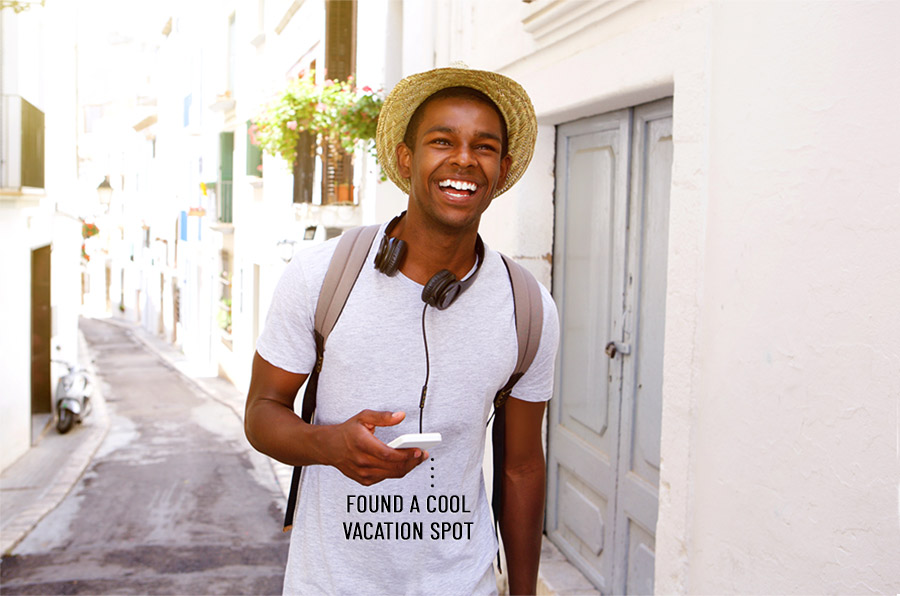 Who is Gluten Dude? A trusted celiac advocate since 2011.
"You are like tonic to the gut, bubbling with humorous dialogue to cure the sad soul of any celiac needing attention. I am lifted from my moody mornings into hope for our future in a healthy community as I read your lines and the comments they generate."
Elizabeth
"Your website and the Gluten Dude community you have brought together is so POSITIVE and crucial for my health and happiness and knowledge and celiac confidence! Thank you."
Camille
"Dude…Where the hell have you been all my life? Kudos and thanks for all that you do."
Kim
"As a direct result of your educational sharing and awareness raising efforts, I am confident that the health of countless lives have already been drastically improved. Best wishes and most importantly, THANK YOU hero!"
Chuck
"You have brought us laughter, information and a safe place to rant and vent. You have created a place where we can let it all hang out, and just be ourselves. Sometimes we just need to be in the company of fellow travelers along this road. You gave that to us. Thank you from the bottom of my heart. You changed the journey for me."
Joy
"Your latest post is why my son wants to be Gluten Dude when he grows up."
Denise
"Like John Lennon coaxing Prudence from her room, the Gluten Dude asks other celiacs to come out and play. With acerbic wit, candor and a touch of rebellion, he's sharing his journey and he's enticing the celiac community to do the same."
Kim
"You make me smile, you make me cry, and you make me mad. But, most of all, you make me grateful that I don't have to figure this all out on my own."
Darlena
"One of your blogs appeared in the middle of a sea of the usual B.S. and feel-good nonsense about celiac and gluten that is all over the Internet. What a relief to find what you are doing here. I can't believe it. Finally!"
Carol
"Your blog just stopped me from going over the edge. Thank you!"
Joan
"Thanks for the balanced approach, whether it is funny, sad, angry, silly or loving. We have all been through the emotional roller coaster. I look forward to hearing the real voices of the folks who comment here. You bring out the best in all of us! Thanks Dude!"
GF Mom
"Keep rockin' Gluten Dude. You are changing the world for us."
Laura
"Thank you, thank you, thank you. I can't say it enough. Your knowledge and honesty is like a life raft in an unknown and terrifying ocean."
Jess
"Gluten Dude…you have touched so many lives and you have a way of making anyone who finds your blog to feel so understood and a part of a welcoming and supportive community."
Kristin
"You have changed my world for the better and for that I'm eternally grateful. There are also uncounted others who will say the same. You rock!"
Marie
"On my GF journey that started 9 years ago you were the only person I felt understood and had been there before me. Finding your blog was literally a lifesaver! "
Tanya
You rock Gluten Dude. You are changing the world one celiac at a time.
Riekiree

Download the Gluten Dude App today